Sonar Tide Sculpture Restoration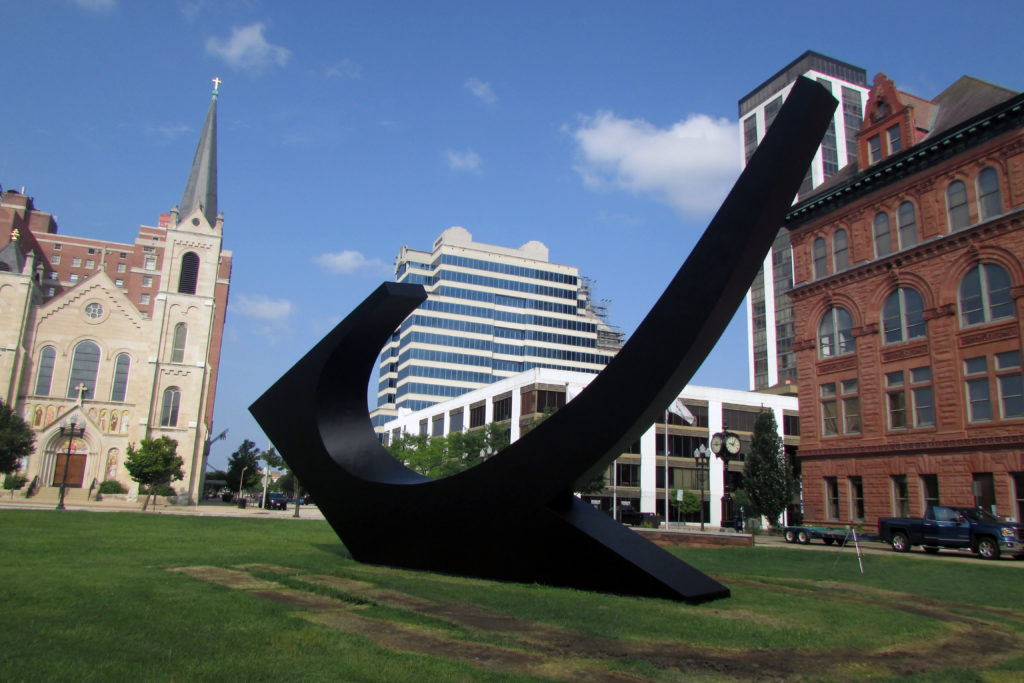 1983: The Sonar Tide project began, with JLP being an integral part of bringing the sculpture by Ronald Bladen to Peoria.
2020 – 2022: Much needed restoration funded by the Junior League and Sharon & John Amdall in partnership with the City of Peoria, the Peoria Riverfront Museum, and Bradley artists Fisher Stolz and Jaci Willis.
You can visit the iconic sculpture in downtown Peoria between the Peoria Civic Center & City Hall.
Covid Response
Junior League of Peoria went to work in the community during the COVID emergency. 
2020-2021 community outreach efforts
$3,000 donation to Peoria Grown:  Peoria Grown is a non-profit focused on food security and nutritional education.
$1,000 donation to the Peoria Public Schools Foundation: The Peoria Public Schools Foundation supports Peoria Public Schools students in numerous ways.
Thank you to all the members and partners who helped make a difference during a difficult time.
Previous Community Outreach Programs
Kids in the Kitchen
Kids in the Kitchen is an effort to educate and empower children to learn about nutrition and make healthy food choices. JLP implemented cooking classes and nutrition education in the Dream Center Peoria, Neighborhood House, and Glendale Commons. This project was handed off by JLP to Peoria Grown in 2022 where the program continues to teach children about nutrition and healthy choices.
Done in a Day
(DIADs) These are short community projects that are planned out in advance and completed by our members in one day. These may include, working with children, interacting with special needs adults, room flips, or volunteer support. Through these projects, the JLP supports other non-profit organizations in the area.