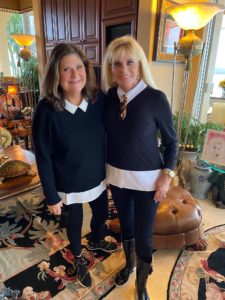 Sustaining Members are those who have served several active years and who continue to support JLP through Membership dues. Unlike active members, sustainers are not required to fulfill duties on an assigned committee.
Junior League of Peoria's sustainers are truly the foundation of our success since 1936. We're proud of our sustainers for their outstanding reputation of civic leadership and appreciate their continued support!
Sustainer News
You can catch up with JLP sustainers by reading their monthly newsletter or following the JLP Facebook Page.
Sustainer Newsletters Follow us on Facebook
Current Sustainers
Current JLP information and events are located in the Member Section of our web page, found by clicking the "Login" button at the top of the page or visiting jlp.org. Please email Christina Robinson (yach.christina7@gmail.com) for support such as username or password reset.