The Junior League of Peoria is open to women of all races, religions and national origins who demonstrate an interest in and commitment to voluntarism. The Junior League of Peoria provides its members with professional leadership development and the chance to participate in a variety of projects within the community. Through that involvement there are numerous opportunities for learning new personal and professional skills, taking on leadership roles, working in teams, and adding to your social network. One thing we all have in common is the desire to make an impact.

Membership in the Junior League of Peoria creates a promising opportunity to learn new leadership skills and also share your knowledge with others. Understanding that highly trained women are more effective community volunteers, the Junior League of Peoria fosters leadership growth and development.
About Our Members
New members are admitted on a rolling basis and have a set of requirements to complete. Once complete, the new member becomes an Active member. This will provide an introduction to the Junior League of Peoria, the local community, and the Association of Junior Leagues International. Mentor based training programs, speakers, and project experiences are utilized to enhance volunteer and leadership skills.
Active members have completed the new member experience and gone on to full Active membership. Active members participate following this membership model: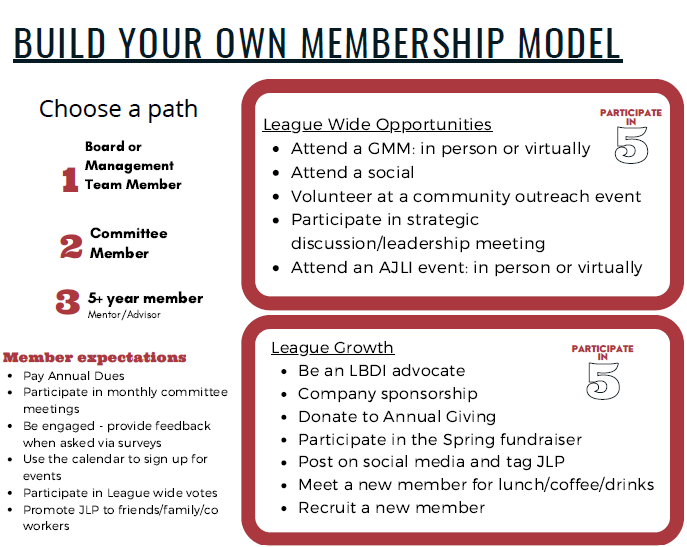 Sustaining membership is an option available to someone who has been an Active member of JLP and wishes to continue supporting the League. Our Sustainers stay involved in the JLP through participating in various League events and mentorships.