Empowering Women, Leaving a Legacy
Join us at the Peoria Riverfront Museum as we honor the women who have made a lasting mark on the Peoria local community throughout the month of July!
The exhibit is open to the public in the Gilmore Auditorium until July 31st!  No ticket required.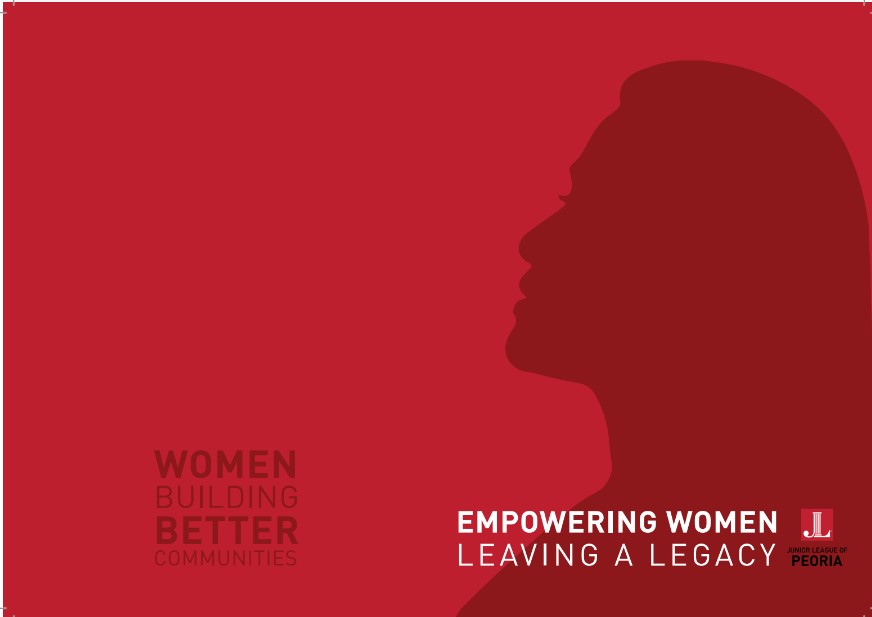 The Junior League of Peoria will be showcasing our history of projects, our members' contributions to Peoria and honor women nominated by their coworkers, friends and family to highlight their impact on this community.
All honorees will be recognized at a special event held at the Peoria Riverfront Museum on Thursday July 13th from 5PM-7PM.
---
Honor a woman today who has made a lasting impact on your life.
Anyone you feel is deserving of being recognized as making a difference in your life, this community or others in the community can be honored.  Honorees do not need to be Junior League of Peoria members.
Packages can be purchased using the below link.  See table below for more package details.
https://junior-league-of-peoria.square.site/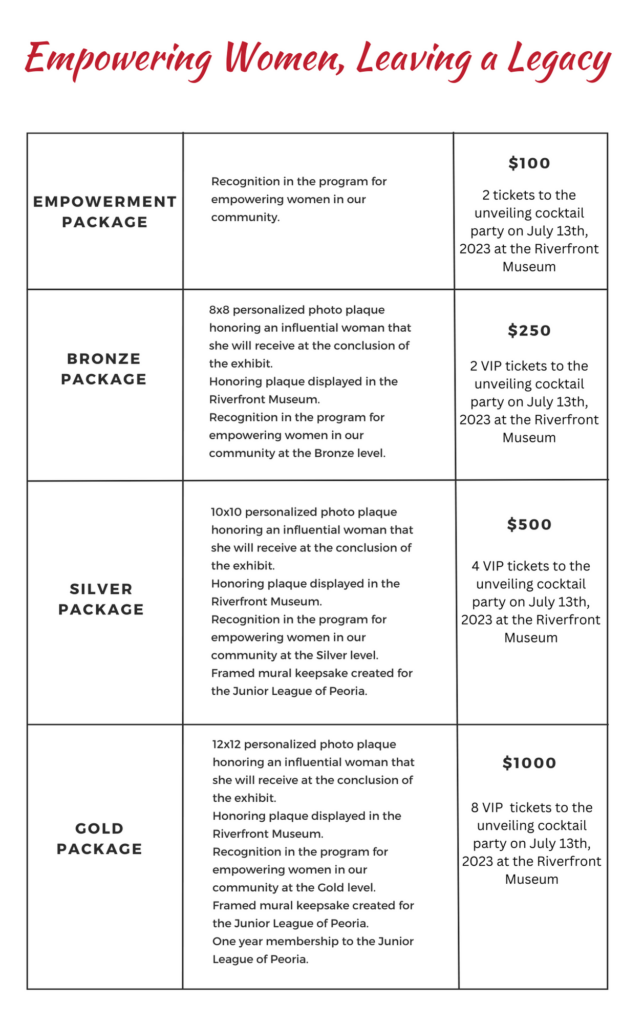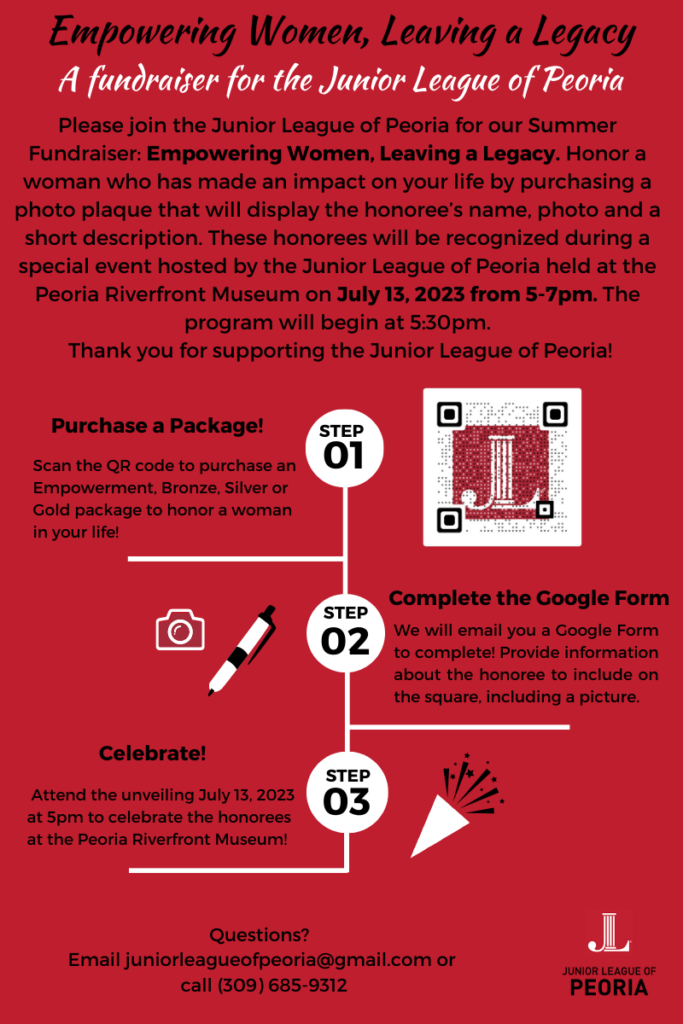 The Junior League of Peoria has a long history of unique fundraisers to help benefit our members and this community.  The funds raised go towards training our members as civic leaders in the community, supporting our volunteer events, community projects and contributing to programs dedicated to mental health in the Peoria community.