JLP Volunteer of the Year Announced
And the 2018-2019 Volunteer of the Year is …….Christina Robinson!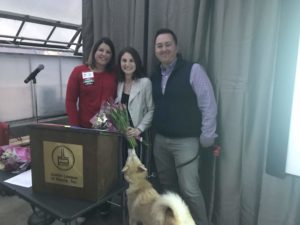 Christina has spent countless hours making improvements to the League including launching the first annual Little Black Dress Initiative, upgrading our internal and external website, and revamping our placement process. Congratulations on this well deserved award.